INDUSTRIAL VIDEO MAKER
YBM an industrial video production company specializes in creating compelling visual content tailored for the manufacturing and industrial sectors
INDUSTRIAL CORPORATE FILMS
Industrial corporate films are crucial for showcasing operations, promoting safety, and communicating values, enhancing transparency and trust within industrial organizations
INDUSTRIAL PHOTOGRAPHY
Industrial product photography is essential for presenting products accurately, boosting sales, and instilling trust in customers through high-quality visuals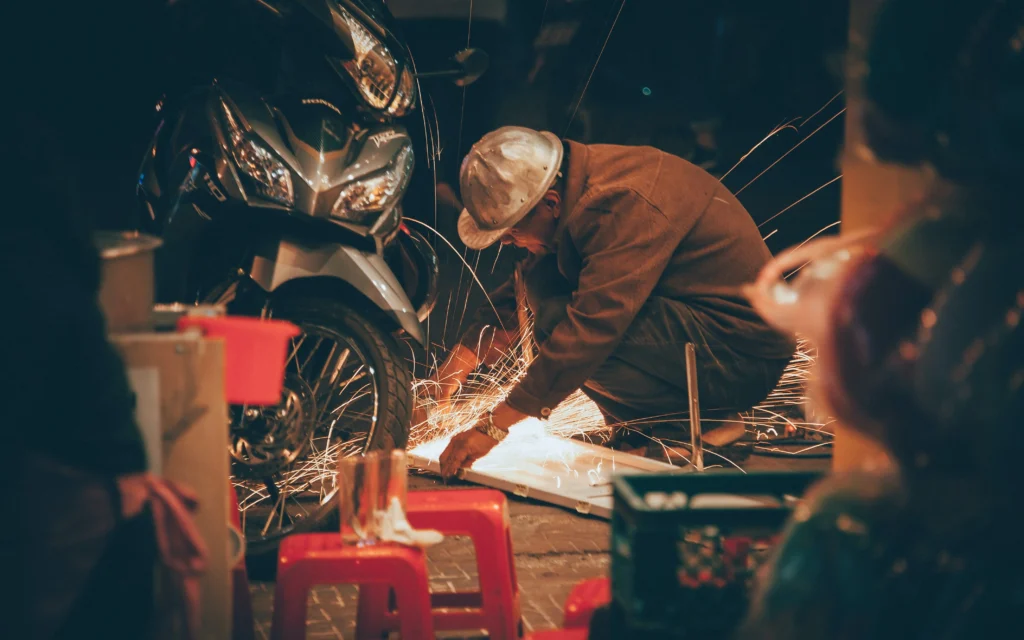 iNDUSTRIAL VIDEO & PHOTOGRAPHY SERVICES in Delhi, Noida, Faridabad, Gurgaon, Ghaziabad NCR India
INDUSTRIAL VIDEO MAKING COMPANY
YBM Network, an industrial and corporate film production company based in Noida, Delhi/NCR, offers specialized services. Our expert team creates corporate videos catering to manufacturers, industrialists, factories, corporate offices, and more. We possess the proficiency to capture various manufacturing processes, and our well-equipped team excels in shooting factory environments, industrial machinery, products, and more. These compelling visuals empower effective business presentations, enhance business networking, and drive client engagement, ultimately boosting customer conversion rates.
In Noida, Delhi/NCR, our industrial videography services cater to the B2B sector, offering compelling visual presentations. These videos effectively showcase the inner workings of industrial units, highlighting efficiency, work environments, and employee dedication. They serve as a powerful platform for conveying business ideas and strategies to your target audience
INDUSTRIAL VIDEO SHOOTING SERVICES IN DELHI, NOIDA, FARIDABAD NCR
YBM Network Films and Production House specializes in video shooting services for the industrial sector. We meticulously document the manufacturing process, providing a comprehensive step-by-step visual journey. Our pre-production team meticulously plans industrial shoots, crafting scripts that effectively showcase the manufacturing process in Noida, Delhi/NCR.
We adhere to international standards, capturing footage that meets global quality parameters. Our team recommends suitable props to enhance the shoot's quality. To explore our services further, reach out to our YBM production team.
As experts in manufacturing video shooting and machine demo creation, our team ensures your message resonates with your audience. YBM stands out as a premier production house, excelling in industrial shoots, corporate films, and various commercial video productions.
SPECIAL SERVICES FOR FACTORY, MANUFACTURER, INDUSTRIAL WORKSHOP, ORIGINAL EQUIPMENT MANUFACTURER (OEM)  VIDEO MAKER IN DELHI,NOIDA, FARIDABAD, NCR, INDIA
Apparel & Garments, Ayurveda, Automobile, Brass hardware, Commercial Building Construction, Cosmetic, chemical,  cycle & rickshaw, Desktop Computers, Dyes and chemical, electronic & electric , Energy and power, Environmental, Food & Beverages, Furniture manufacturer, Gems & Jewellery, Gift and handicraft, health & beauty , Home & Garden, IT Professionals,  Industrial supplies, Jute Products , Leather Product, Mechanical components, Metals & Minerals, musical instrument, Natural stone, Office and School Supplier, Packaging, Paper Proudect, Printing Publishing, Plastic Product, Packers & Moveres, Pipe and fittings, Rubber product , Real estate, Railway, Sports and entertainment, Secrutiy and protection, Scientific Instrument, Telecom , Toys and Games, Yarn & Textiles, original equipment manufacturer (OEM), Manufacturer, Restaurants,  Hotels,  Beauty Parlours, Beauty Services, Home Décor, Interior Designer, Education, Rent & Hire, Hospitals, Contractors, Pet Shops, PG/Hostels, Estate Agent, Dentists, GYM, Consultants, Event Organisers, Driving Schools, Packers & Movers, Courier Service, Travel  Many More and cover all Delhi, Noida, Faridabad, Gurgaon, Ghaziabad, NCR as well as PAN India.
Have A Project ? Now Is The Time To Call Or Text Us
BOOK APPOINTMENT
CALL US :-
+91-999-992-0786
+91-9899871726
Toll Free - 1800-30-98298
E-mail :- [email protected]
INDUSTRIAL VIDEO MAKER
YBM an industrial video production company specializes in creating compelling visual content tailored for the manufacturing and industrial sectors
INDUSTRIAL CORPORATE FILMS
Industrial corporate films are crucial for showcasing operations, promoting safety, and communicating values, enhancing transparency and trust within industrial organizations
INDUSTRIAL PHOTOGRAPHY
Industrial product photography is essential for presenting products accurately, boosting sales, and instilling trust in customers through high-quality visuals