YBM NETWORK
CORPORATE VIDEO PRODUCTION HOUSE
Turn Your Business into Brand
CORPORATE VIDEO PRODUCTION HOUSE
YBM Network Films & Production House is a corporate film making Company and it is one of the best corporate video production house based in Noida. We are specialized in making corporate business videos and is one of the creative commercial video production house. We create  corporate videos, promotional videos  for corporates like B2B, SMEs, all commercial, business sector with a good script and high quality camera and shooting equipments. We help entrepreneurs to promote their business, services & Product through marketing video, corporate films, TV Ads, Social media video promotions. 
MASTER IN CORPORATE VIDEOGRAPHY.
YBM Films ONE OF THE BEST CORPORATE VIDEO PRODUCTION HOUSE IN NOIDA-DELHI/NCR
 Our production house reach is every where in India as well as we have coordinator in tie up with internationally corporate video production house like in UAE, CANADA, UKRAINE etc.  For corporate sector our production team having 10+year experience in creating and designing of corporate films, industrial shoot, commercial videography, TVC AD making, documentary films, promotional videos, Youtube videos as well as making of social media videos. YBM as a corporate video production house make corporate videos are created to target specific viewer or customer interested in product or service type of your particular industry. Our corporate video production house represents your business ideas, strategies, mission & vision. Each time a different layout and video sketch is prepared after understanding the exact requirement for corporate videography. As it is rightly said picture is more than thousand words. Corporated video turns your business into brand. It helps in marketing and convey company message and experience to your client in a very better way. 
YBM Corporate Film with Behind the scene
"YBM is a professionally managed corporate film making services with high standard high quality videos"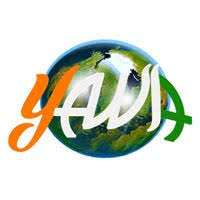 YBM is serving since 2015 on more than 800 projects of client. 
CORPORATE FILMS
TVC COMMERCIAL ADS
SOCIAL MEDIA ADS
YOUTUBE VIDEOS
TESTIMONIALS VIDEOS
PROMOTIONAL VIDEOS
PRODUCT SHOOT 
DOUCMENTARTY FILMS
BRAND MAKING VIDEOS
INDUSTRIAL VIDEOS
CINEMA AD VIDEO MAKER 
TV AD MAKER
EDUCATIONAL, INSTITUTE VIDEOS
HOSPITAL,MEDICAL VIDEOS 
REAL ESTATE VIDEOGRAPHY
HOTEL, RESTAURANTS, TRAVEL INDUSTRY   VIDEOS SERVICE
BUSINESS MARKETING VIDEOS
FASHION PHOTOGRAPHY 
OTHER PHOTOS AND VIDEOGRAPHY
YBM is a master in corporate videography. We are only in commercial videography and photography. We do not deal in wedding videography and our corporate office and studio is located in commercial area in Noida. We have a pre and post production team who are expert in their field. We prepare best script , best voice over with good background music, high quality professional camera, lighting, crane, slider, drone, Jib crane, Gimbal , video stabilizer to create best quality corporate videos. YBM Network delivers corporate film in best quality. We help our client to use business marketing or corporate video to promote digitally and suggest them various platform to promote their product or services and get genuine business leads and conversions through videos.