Production House In Noida
YBM Network IS A PRODUCTION HOUSE BASED IN NOIDA Delhi/NCR THAT CREATES VISIONARY VIDEOS FOR INDUSTRIAL AND CORPORATE SECTORS. WE TREAT EVERY PROJECT AS IF IT WAS OUR FIRST, YET USE OUR EXPERIENCE FROM OUR PREVIOUS WORKS. WE HAVE DIVERSE TEAM WITH VARIED SKILLS AND THE ONLY THING COMMON IS THAT ALL ARE EXPERIENCED & CREATIVE
Key Client Video production service that is given to our clients each time is such that makes our client, a key client. This trust has motivated us to serve our clients above their imagination.
Video Promotion Company
Why we are in this Industry?
Media is a process of communication since the ancient time. During that period, when anyone wants to deliver their message or wants promotions, then king or any other authority used to hire a drummer who played the drums on roadside and loudly convey their messages publicly. Another way was to send a messenger to required place to convey their message. Later on messengers were converted into post man services. After the invention of print media, we started using newspapers, pamphlets, magazines to promote our business. Later on electronic media took the pace and choose TV and Radio promotions. But electronic media doesn't suits the budget of all as it's very expensive. Newly startups cannot go for TV Now technology has given us a platform to promote our business through internet based services. To showcase the products or services various platforms are available such as website, B2B portals, E-magazine, etc to perform business activities. Due to huge crowd on these platforms, there is lot of competition. This platform creates only a perception in viewers mind. Website and other platforms at times doesn't clear the real picture. Due to perception and huge competition viewer's switch to next website or sub-domain registered e-pages that period of time we loose our actual buyer. A corporate video presentation bridges the gap. If a company is having its video presentation then it will be helpful as marketing tool. A corporate video film making leaves a strong impact on buyers and makes you and your business stand apart from the crowd. Video making is onetime investment and business videos can be promoted on social media platform such as facebook, twitter, linkdin, whatsapp, youtube, google, etc..
These platforms are easy to use and in the budget of everyone.
At YBM Network, we shoot corporate videos, product videos, explainer videos, industrial videos, animated videos, documentaries, business presentations, e-commerce videos. Business videos show the management team of a company and their working style. Video presentation of a company differentiates clearly from your competitor. In the absence of right information, people are still following the the old concept, and are standing in the crowd of doing business through website, B2B portals & business magazines. YBM Network, corporate video film maker has made an urge of breaking down the ques of project approvals by building a visual platform where any line of business can show their potential and achievements. We entered in video production industry so that we can help and guide SME's, startup entrepreneurs to how to adopt the latest marketing tool that will definitely help reaching their business goals in a budget decided by the company
YBM Network is a team of professionals who creates impressive corporate films, commercial ad films, documentaries, industrial videos, business presentation videos, commercial photography, fashion photography and other promotional videos. The team is a fine blend of directors, producers, script writers, video editors, graphic designers & other backend operators.
Producers plan and coordinate various aspects of film production, such as selecting the script; coordinating writing, directing, and editing; and arranging finance. Our Producer Mr.Imran Haq, have good experience in corporate film producing, getting industrial shoot done that covers company product or machinery set up shoot, knows very well how to properly utilize resources to save clients cost whlie doing corporate shoots without comprising the quality of business video. He is a multi tasking person who works on quality. He is working as a backbone of our team.
Our mentor
Vipin Gaur (PHOTOGRAPHER | DOP | EDUCATOR)
He is said master of photography in this industry , Mr. Vipin have experience with Adobe Photoshop is as old as Adobe Photoshop in India. He was associated with CANON for a good long period and hold workshops for budding photographer all over India. Now He is associated with ELINCHROM-India and developed video tutorials for how to effectively use Elinchrom Lights in photography. His work has been published in several national publications like Femina, cosmopolitan, Grazia, Hindustan times, Wedding Affaires, Asiana Weddings, Grehashobha, Sakhi and others. He has also done the Advertising campaign for IPL Team Pune Warriors. Having worked with many fashion designers and models from around the world, He realized, it's always the natural moments that we capture which make for the best ones. He finally rewarded himself with a Hasselblad 4D in 2013 and it seems the journey has just got better since then. YBM is growing in the mentorship of mr. vipin gaur…..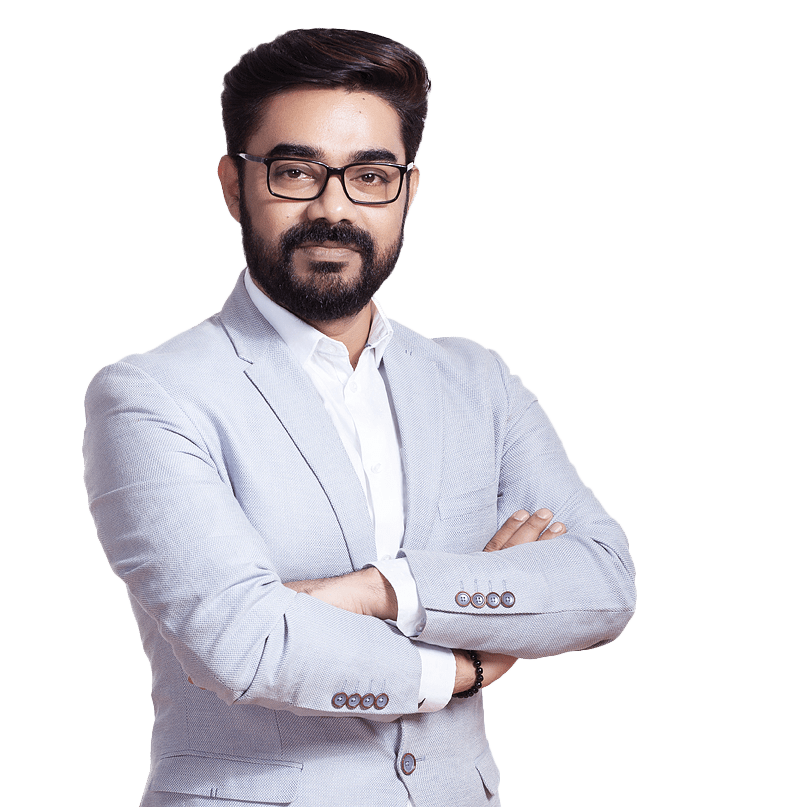 YBM INFRASTRUCTURE
YBM Network corporate video film maker and production house have all the latest production equipment and gadgets that enables us to give high quality films and photography output. We have a complete production crew, from scriptwriter to cinematographer, production head to editors Graphic designer , animation and IT, voice over artist, makeup artist, models, props, anchor, sound and music . We have a complete production team. We are open to shoot anywhere in Delhi NCR or all over India . YBM Network have its registered office in new delhi and our head office is in Noida U.P and we have our coordinator and facility in DUBAI (U.A.E) and in CANADA. We use high end updated technology for video production services. Our production house have modernized camera equipments , drone set up for aerial shots , multiple lenses, mounts & stands, skater, 360 degree camera set, mirror less , end to end 4K setup, Chroma setup, sound setup, studio, effective lightings for videography as well photography, project discussion room , projector, etc. YBM Network is a shop of complete solution for all video and still photography.
YBM Network sees itself in providing its clients the best solutions each time by molding ideas into original concepts and presenting in most creative way